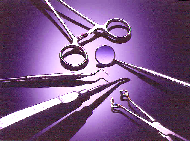 High Precision for Low Heat Welding
The unique Liburdi Pulsweld® current source technology produces superior welds for the demanding alloys used in aerospace and advanced manufacturing applications.  The 50/100 Amp Micro delivers precision current pulsing and precise 0.1 Amp control for low heat-input welding.  Available with GTAW and PAW combined in one unit and configured for both manual and computer control.
System Features:
Precision Current Pulsing
High precision, pure current pulsing technology
Choice of 50 amp or 100 amp configuration
Precise control over the full range in 0.1 amp increments
Reliable, low heat-input welds for the most demanding applications
Pulsweld® unique switching regulation provides fine adjustment of the current 150,000 times per second
Demanding Applications
Low-heat for successful welding of crack sensitive superalloys including Directional and Single Crystal castings, thin airfoil sections and knife edge seals
Fine detail welding with low heat input for welding on tool steels, high precision mold details, medical and laboratory devices, bellows, sensors, transducers and battery cells
LCX-50 Microprocessor Controller
High performance and reliability from PC microprocessor based control
Complete selection and control of critical welding parameters through compact, easy to use hand-held pendant
Programmable Weld Parameters
Ready access to all parameters; pre-purge time, start current, pulse and background current, pulse frequency and duty cycle and post-purge time
All under microprocessor control for automated or manual welding
Specifications:
| | | | |
| --- | --- | --- | --- |
| Output: | | Input: | |
| Current: | 0.1 Amp to 50/100 Amps | Voltage: | 208-240 VAC |
| Accuracy: | Better than 1% | Current: | 10 Amps |
| Power: | 1.5 Kw   | Frequency: | 60 Hz (50 Hz option) |
| Open Circuit: | 70 V maximum  | Phase:  | Single phase |
| Duty: | Continuous (100%) | | |
| Pulsation:  | Up to 1,000 Hz | | |
Dimensions:
22" (55 cm) W x 39" (99 cm) D x 47" (120 cm) H steel frame cabinet (single)
44" (111 cm) W x 39" (99 cm) D x 67" (170 cm) H steel frame cabinet (double)
Liburdi Pulsweld® offers a complete line of welding power sources which meet the most demanding requirements in industrial manufacturing and aerospace applications.  The systems are modular and offer a wide range of innovative features that improve arc characteristics, weld quality and control over the weld process.
Applications:
Typical tube mill applications include stainless steel and copper tubes varying from 0.020" to 0.080" (0.5 mm to 2 mm) wall thickness welded at various speeds ranging from 13 to 35 feet/minute (365 cm/min to 1065 cm/min) using a single chathode.  Experience has shown that the optimum speed obtained is largely established by the tooling and often the number of torches can be reduced from 3 to 1 by using a stiffer more concentrated arc.
Pure Current:
Less than 0.5% peak to peak ripple
High speed, true square wave pulsing produces a narrow constrained arc with higher arc force, which results in lower heat input as compared with conventional power sources.
High Frequency Switching Regulator:
Pulse width modulation frequency is 150 kHz
Current is controlled every 6 micro-seconds, providing assurance that the current is always correct in spite of abrupt changes in arc gap, surface contamination, input line spikes, etc.
Control Loop Bandwidth:
Small and large signal bandwidth greater than 10 kHz
Fast response time provides precisely regulated current regardless of external forces such as power line interference.  The power source maintains sharp rise times, with no overshoot for optimum pulsed current applications.
Drift Free Operation
Better than 1% accuracy
Stable, repeatable performance from all Liburdi Pulsweld® power sources.  Weld settings are repeatable from unit to unit for consistency in multi-unit manufacturing operations.
Computer Compatability
Eliminates interference between power source and computer
All systems are designed for computer control and eliminate conducted EMI through control cables.  Pulsweld® arc starter designs do not employ high frequency radiation often found in other welding systems.
Standard Modular Systems
GTAW and PAW systems
200, 400, 600, 800, 1000 and 1200 Amp ratings available as modules for ease of maintenance and back up.  Separate modular arc starter and/or plasma pilot arc console.