(동영상이 끊길 경우, 잠시 일시정지를 눌러 주시기 바랍니다)
Our Trunnion Grinder provides portable, flexible grinding for trunnions and other large rollers. This patented technology offers air cylinder controlled tracking rollers. These rollers may be locked in a forward position to allow the grinding of Trunnion Rollers.
Resurfacing your trunnions or rolls with the D.L. Ricci Corp. Trunnion Grinder will give them a new finish and help to reduce or eliminate excessive vibration, uneven wear and rolled over edges.
Our operator friendly portable grinding machine is available for sale, rental or we can provide on-site technical support. Our experienced field machinists can be there quickly to resurface your trunnions or rolls with minimal downtime.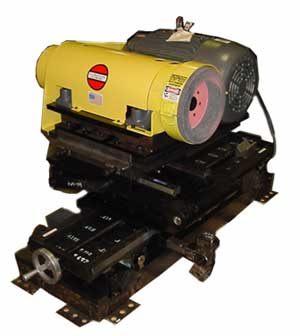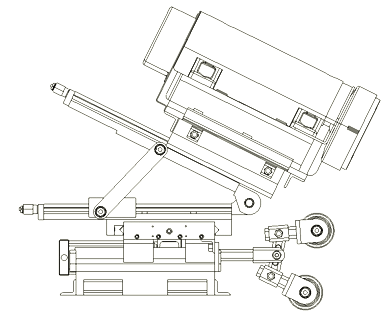 Trunnion Grinder Specs:
X & Y Travel
X = 33" Y = 9"
Stone = 12" diameter
Grinding wheel runs at 2500 rpm
15hp electric motor
460V, 3 phase